Call for paper: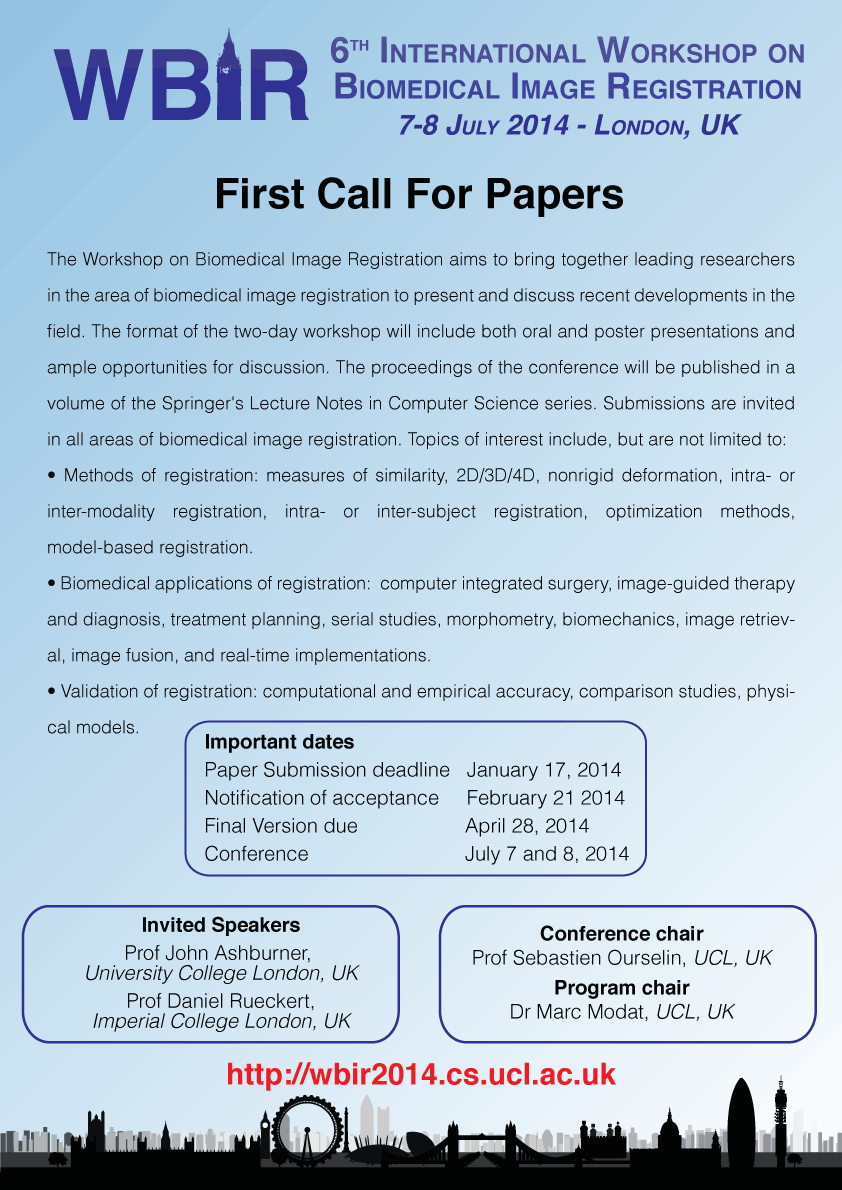 Paper Submission Guidelines:
We invite electronic submissions for WBIR 2014 (LNCS style, double blind review) of up to 10-page papers for oral or poster presentation. Papers will be reviewed by members of the program committee and assessed for quality and best means of presentation.

Camera-Ready Submission Guidelines:
Please prepare a zip file containing the source files (LaTeX files with all the associated style files, special fonts and eps or bib files, or Word or rtf files) and the final pdf of your paper as well as a signed copy of the copyright form.